If an employee failed to report to work and to notify his/her absence to the employer, it is called a "no call no show" violation. In this article, we will focus on discussing a no call no show termination letter. If you want to write such a letter on your own, you may need to pay attention to the following discussion.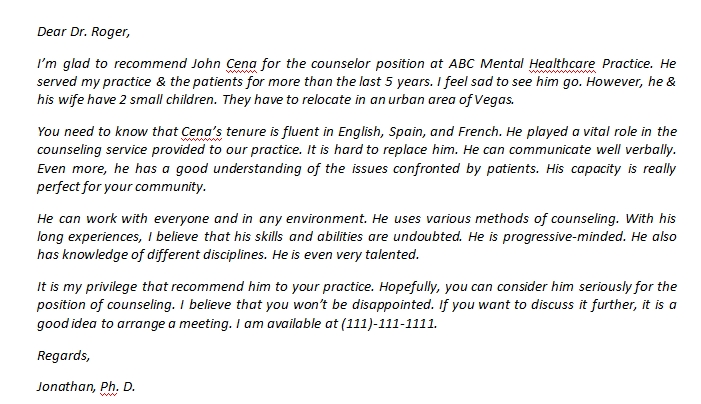 How to Make a No Call No Show Termination Letter
For your information, this kind of letter refers to the specific policy of a company that mandates termination. To write such a letter, there are a few steps you will have to follow:
First of all, you have to include the date of the violation.
After that, you will need to include the effective date of the termination.
For the next step, you are required to add the info regarding the final paycheck & benefit status of the employee.
Then, what you have to write next is a statement regarding the company property return if applicable.
Tips for Writing a No Call No Show Termination Letter
Writing this kind of letter is a challenging task. So, it is very important to know how to write such a letter professionally. There are a few guides and tips to follow:
First, you have to ensure that you follow the proper format.
Besides that, you also need to use good grammar.
Then, you must avoid ambiguous sentences.
In addition, you have to keep it simple, concise, professional, and easy to understand.
 No Call No Show Termination Letter Sample
If you are looking for a sample of this letter, you can see it below:
Dear Felicia,
On October 20th, 2020, you failed to report to work at the scheduled time. You didn't call to explain your absence. You also didn't explain it the following day. We call you but you didn't answer it. So, we consider that you resign from your position as a cook at Fresh Food Restaurant. This letter informs you that we accept your resignation. Then, your employment was terminated on October 22nd, 2020.
As we know, the success of our company depends on the employees' punctuality & performance. Your absence made a big impact on other staff's performance. On that day, we got many complaints about slow service.
We are going to mail your final paycheck soon. You can also pick it when returning your employee's badge and uniform. We ask you to call before and let us prepare for your final paycheck. Your paycheck consists of the three days you worked during the pay period.
Here, you were informed of the penalty because of a no call no show when you were hired. You also have confirmed and signed it off. If there is something you want to explain or ask, you can call (111)-111-1111 to arrange an appeal meeting. If you don't contact us, we consider that the matter is closed.
Regard,
Mr. Brandon, Manager
That is all about a no call no show termination letter. This letter must be written professionally with full considerations.
Similar Posts: